All wiring is from StreetWires, and consists of:

StreetWires 1050FX Fused Top Battery
Two Ultra Flow 1 Farad Capacitors
1/0 guage Crimpless Powerstation Rings
1/0 guage power and main ground cable
8 guage power and ground wiring
Two Distribution blocks: 1/0 guage cable to 8 guage wire (not shown in photo)
Zero Noise 5.0 RCA interconnects
16 guage speaker wiring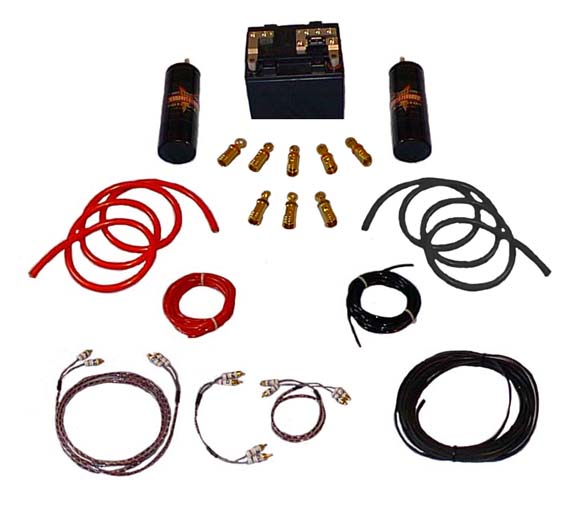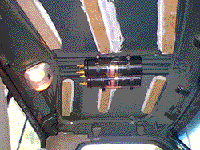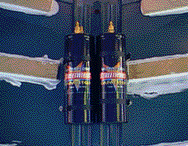 My current plans are to mount the amps and caps to the ceiling. Here are the first pics of the caps secured in their new homes.
More pics are soon to follow as I complete more of my installation.